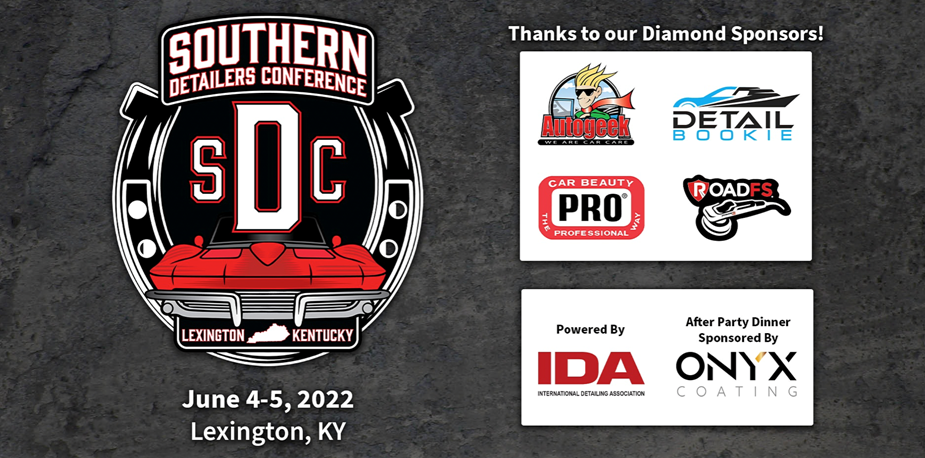 Central Bank Center
Southern Detailers Conference
Event Details
Daryl Lyons is the owner of Detail Lex in Lexington, Kentucky.
Daryl started the Southern Detailers Conference in 2019 and it was a HUGE success! SDC 2019 and 2021 attracted some of the top detailers and detailing product companies from around the world. We designed the event to allow the attendees more direct access to meet and discuss ideas and products with some of the most knowledgeable detailers in our industry. We provided an environment which promoted hands on learning opportunities taught by the best of the best.
Register for the Southern Detailers Conference here!