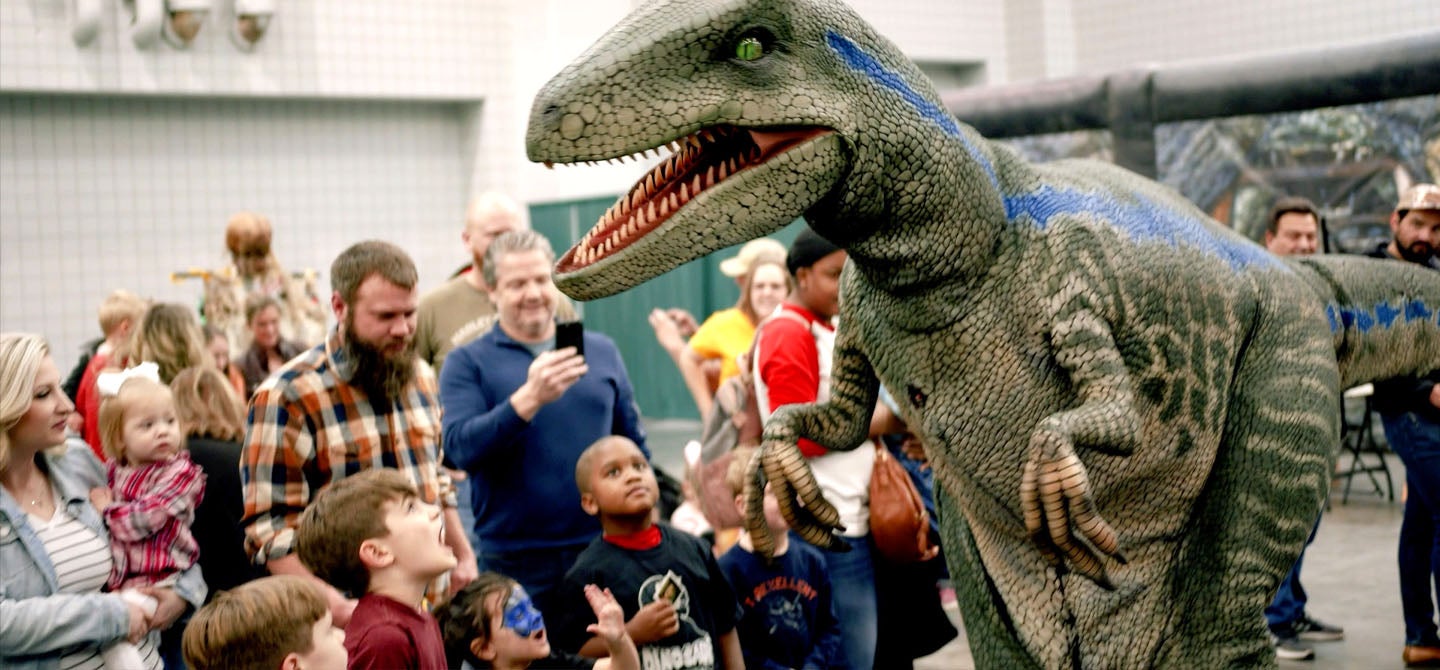 Central Bank Center
Dinosaur Adventure
Event Details
Dinosaur Adventure will transform the Central BankCenter into a prehistoric exhibit featuring big dinosaurs and massive family fun! For two days only, April 29-30 travel back 65 million years to experience the thrill of the prehistoric age. As part of Dinosaur Adventure, children of all ages will enjoy a variety of dinosaur themed activities: fossil searches, Jurassic jeeps, themed obstacle courses, baby dinosaur meet & greets, and more!
April 29, 2023– 9:00 am – 8:00 pm
April 30, 2023– 9:00 am – 7:00 pm
Additional Ticket Information
Presale tickets go on sale Friday, March 31
Use promo code: RAPTOR10
to save 10% off your purchase.
Offer valid 3/31 – 4/03