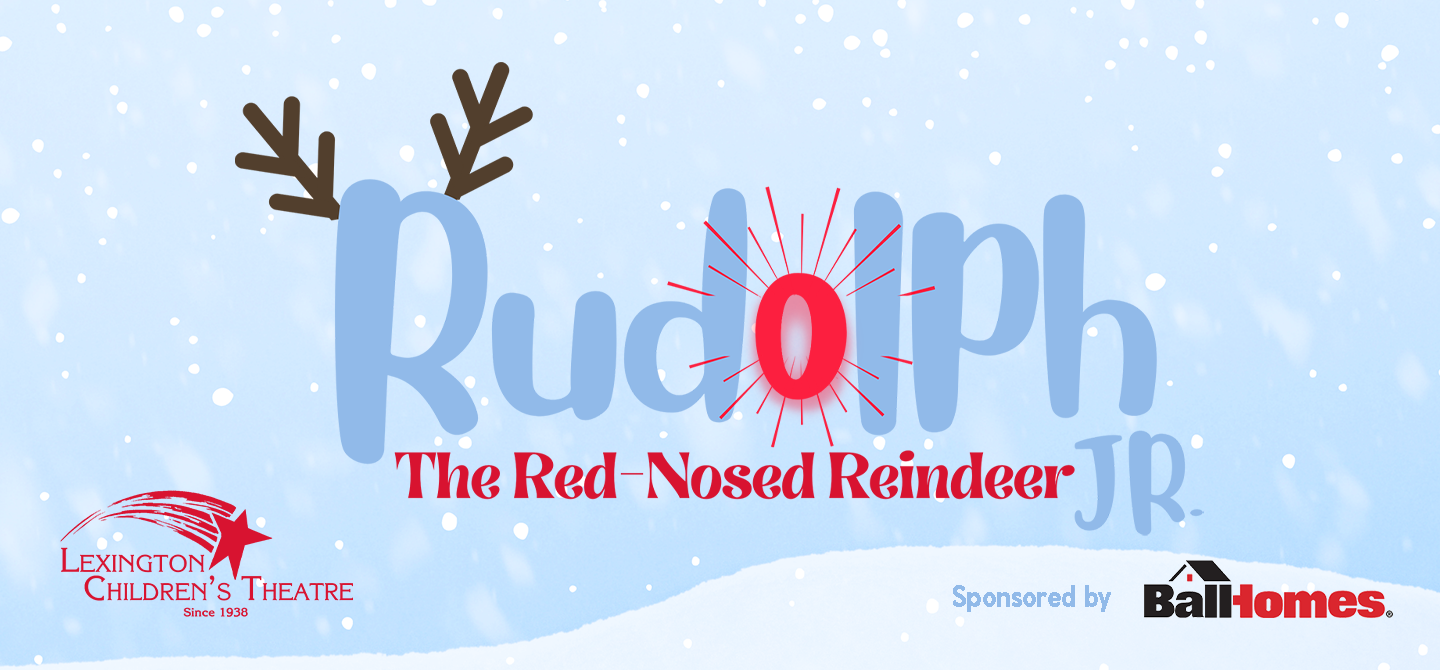 Lexington Opera House
Rudolph the Red-Nosed Reindeer Jr.
Presented By Lexington Children's Theatre
Event Details
Tickets Purchased Through LCT Box Office
Join us on a holiday adventure to the North Pole! In this musical adaptation of the beloved television special, Rudolph doesn't feel like he fits in at Santa's workshop, so he sets off through the wintry woods to try and find where he belongs. Along the way, he meets many other "misfits" including Hermey the Elf, Bumble the Abominable Snow Monster, Clarice, Yukon Cornelius, and of course, the Island of Misfit Toys. Together with his new friends, Rudolph discovers that our differences can be our greatest strengths – and good things come when we lend a helping hand (or hoof!) to those around us.
Music & Lyrics by Johnny Marks
Script Adaptation by Robert Penola
Arrangements by Timothy Splain
Orchestrations by William C. White
Based on the animated television special "Rudolph the Red-Nosed Reindeer" adapted from the story by Robert L. May and the song by Johnny Marks. Developed by Character Arts Creations, LLC.
Best enjoyed by all ages
Location: The Lexington Opera House (401 W Short St, Lexington, KY 40507)
Length of Show: Approximately 1 hour long
School Day Matinee Info
Monday-Friday, November 28 - December 2
Monday, December 5
10:00am & 12:00pm
Rudolph the Red-Nosed Reindeer Jr. is recommended for – PreK-5th grade
Curricular Connections – Bullying and Kindness, Adaptation, Holiday Traditions and Celebrations, Individuality
Additional Ticket Information
Tickets Purchased Through LCT Box Office
School Day Matinee Info
Monday-Friday, November 28 - December 2
Monday, December 5
10:00am & 12:00pm
Rudolph the Red-Nosed Reindeer Jr. is recommended for – PreK-5th grade
Curricular Connections – Bullying and Kindness, Adaptation, Holiday Traditions and Celebrations, Individuality